Europe International Assignments Manager
Who are we looking for?
The Europe IAS manager role is responsible for designing and implementing Europe mobility services processes and solutions cross-business into and out of Europe, in collaboration with the Group IAS CoE. This is a newly created role as part of the transformation of Europe mobility services. Will have exposure to upper level management. There will be opportunities to travel (~10%). You will have the opportunity to co-define the strategic direction of this role
The Mobility services may be delivered by the mobility center in Krakow, Poland, by on-shore country IAS teams or by offshore India teams depending on the country mixes and compliance requirements.
What will you do?
• Responsible for developing pan-European mobility services for all European countries especially where there is no local country IAS team to support in-country mobility activities.
• Assess mobility requirements in European countries (posted workers, certificates of coverage, assignee tracking, business visas, work permits, payroll reporting, tax obligations etc)
• Design solutions adapted to a country's specific requirements and transition of work to the Krakow center where appropriate, change management and communications.
• Ensure compliance obligations are met regionally and support cross-region compliance requirements. Partner with IAS country and HR Leads to build and sustain key partnerships that ensure strategic mobility needs are met.
• Support the IAS Leader in ensuring compliance, cost and risk mitigation for Europe mobility areas within scope and contribute to strategic inputs and direction.
• Close coordination with the mobility services team based in Poland that currently delivers mobility-related services to certain countries in Europe (France, Germany, Belgium, Switzerland).
• Provide proactive advice and solutions for managing cross-border European mobility, in close collaboration with the IAS CoE and wider IAS network.
• Determine the most advantageous tax, immigration and social insurance positions depending on the assignment to minimize costs and risks.
• Ensure delivery of mobility activities according to agreed country SLAs
• Working with the Group data analyst (based in Krakow) ensure accurate operational and management reporting, data and analytics by country and by region.
• Ensure policy alignment and usage across BUs to build standardization within the region and also linkage across regions.
• Monitor legal/tax updates and changes that may impact IAS mobility and ensure effective communication to key stakeholders where appropriate.
• Ensure focus on the User Experience for assignees, managers and related stakeholders of our services.
• Benchmark and continually improve quality, efficiency and effectiveness of IAS services, targeting cost savings and service level improvements.
• Alignment with IAS Shared Services in India and Country leads is critical.
What you need to have:
Bachelor's Degree
Excellent English language skills, other languages would be advantageous.
10 years Global Mobility Experience, International tax background preferred
Must be a seasoned mobility SME in personal income tax, immigration, payroll reporting, process design and optimization with proven problem-solving skills in a fast-moving complex compliance environment (Europe).
Need to be able to assess a country's mobility requirements, understand where gaps exist, propose and map credible solutions and implement and monitor agreed solutions.
Must be capable of working at all levels within the organization, with strong business partnering skills, efficient management of external providers, an autonomous solutions driver with good cross cultural and communication skills.
Significant technical expertise in international assignments in order to design, develop, and support the delivery implementation of IAS strategy
Ability to think strategically and operationally and be able to develop end to end strategies; Must be able to develop the business case to support those developing strategies and be able to express strategic objectives in budget terms.
Possess exceedingly strong business and client relationship building skills. Ability to implement delivery of strategy through influence
Possess excellent interpersonal, cross-cultural communication, operational and leadership skills, and a demonstrated ability to manage multiple, often competing constituents
Strong consultative and problem-solving skills; process mapping & design capability
High level of autonomy and self-motivation, working in a virtual team.
What we offer?
Atmosphere
Working with great people and in legendary atmosphere
No formal dress code
Annual family picnics
Unforgettable integrational events
Employee volunteering opportunities and interesting CSR projects
We value and respect diversity in terms of gender, nationality, roles, age, interests
Internal celebration initiatives: Children's Day, St. Nicholas Day and many more
Supporting employees' hobbies: Business Run, e-sport games, basketball, volleyball
Development
Development in expert or leader competencies
Broad training offer with possible co-funding
Access to MIT Sloan Management Review Polska knowledge base
Introduction plan for new employees and Buddy Initiative
A wide range of instructor-led and e-learning trainings
Co-financing for post-graduate studies and courses
Many companies under one roof / internal headhunters
Internal development events: conferences, meetings, communities
Education First platform for learning English online
Benefits
Contract of employment for an indefinite period
Bonuses, including those for new employees recommendation
Additional life insurance
Access to MyAudiobooks - Entertainment and personal growth in audio version
Attractive package of extra benefits of your choosing (fitness, gym, cinema, etc.)
Disability inclusion, assistive technologies, reasonable accommodations
Private medical care for you and your family
Bicycle parking and carpooling options
Free coffee, water, milk and wide range of teas
Anti-smog plants in offices
Car leasing
About us
Capgemini
is a global leader in consulting, technology services and digital transformation. Capgemini Poland's Business Services unit is at the forefront of innovation in areas such as HR Services, Finance & Accounting, Supply Chain, Intelligent Automation and Business Transformation. Our international team features people from 60 different nationalities, and we work on exciting, multi-lingual projects with some of the world's leading brands.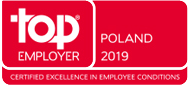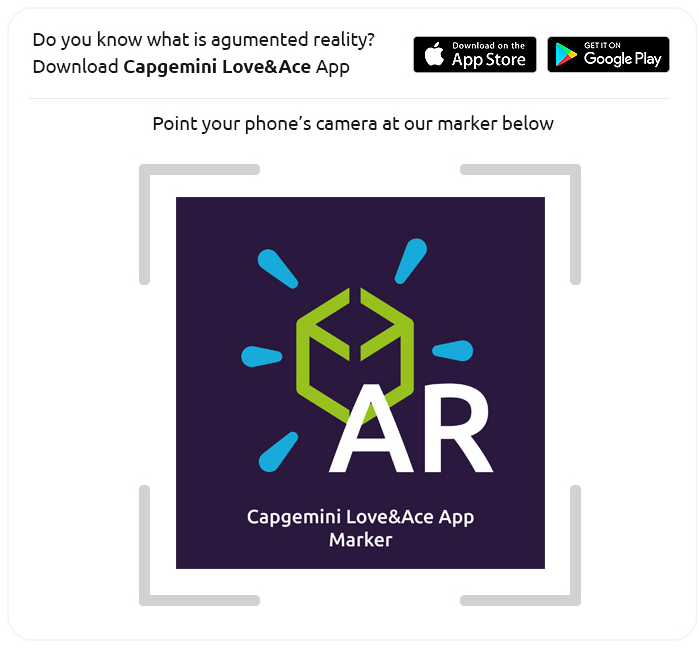 www.capgemini.com/pl-pl/marker