Channel and Segment Marketing Communication Leader for MEE Cluster
Warszawa
Do you want of working in a company that is driven by a meaningful purpose? An inclusive company that empowers you to do your and takes care of those, who are not afraid of having the creative ideas and want to be a leader of changes? You are more than welcome!
We're looking for a Channel & Segment Marketing Communication Leader to our office in Warsaw, Poland. The person will play a major role in managing, planning and executing various projects, marketing campaigns, and client communication engagements for the Secure Power Division (SPD), including supporting the growth of the SP offer. The role covers the MEE cluster under CEEI zone, reports directly to Marketing Communication Leader and dotted line to Vice President Secure Power Business. Position will require close cooperation with global and European Secure Power marketing organization.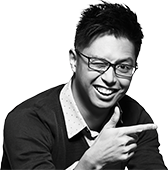 What you will do:
Plan & deploy full-scope marketing activities based on strategic annual plan for MEE cluster. Cooperate with Secure Power Zone Marketing, ensure the implementation of the marketing plan, support strategic priorities and implement global campaigns and initiatives:

Demand generation and awareness campaigns using various digital tools
Orchestrate deployment for media placements, web pages, marketing automation, events and public relations to ensure tactics are working in unison.
Leverage Sales Marketing Automation capabilities for business benefits
Manage pipeline and follow up
Offer launch - take the lead to plan and execute effective Hero and Strategic Offer launch campaigns
Support Secure Power offer online presence like APC.com and SE.com websites, Seamless portal, blogs
Lead for experience marketing for SPD in MEE cluster
Assess the MarCom Program effectiveness/ROI and adjust accordingly. Supervise marketing budgets, plan and track.
Participate in continuous improvement by taking a methodical and data-driven approach while ensuring closed loop marketing system and processes to facilitate post campaign analysis and global process compliancy.
Contribute to defining Secure Power Division's requirements that support the rollout of new Corporate or Regional Initiatives and optimize SE Marketing investments.
Assist in quarterly marketing reviews, provide analyses and interpretations of campaign data and market insights to identify key drivers for improvement across a broad range of marketing areas
Cooperate with multiple vendors like PR agencies, digital agency, design agencies, event agencies, media, journalists, influencers – making sure the support for SPD business is provided on required level
If you have:
Marketing or Business management degree.
3-year experience in marketing communication in medium large multinational company (B2B or professional B2C), preferable from new technology, energy management, FMCG sector or in digital agency,
Written and verbal communication in English
Perfect time management and tasks prioritization skills, ability and willingness to multitask
Highly cooperative, open team player, developed social and presentation abilities
Assertive with deep knowledge of modern marketing tools
Proactive and disruptive, data driven digital native attitude
Ability to make decisions and take responsibility for them
Easiness of learning and adjusting to rapid changes
Ability to work in multi-matrix remote organization
…and would like to have:
Exciting job in an international company, which is leading the Digital Transformation of Energy Management and Automation, with significant market share
Collaboration with cross-region teams
Work in a diverse and supportive team of professionals.
Mentor & induction training - that will help you to smoothly find yourself in our company
Special trainings tailored to your needs and career goals
Opportunity to develop and grow through experience and exposure
Competitive remuneration package
Wide choice of benefits
The possibility to work independently with trust of your manager
…share your CV (in English) with us.
Benefits we offer:
Social
Fund
Life
Insurance
Medical
care
Yearly
bonus
Christmas
bonus and
recognition
awards
At
Schneider Electric,
we believe access to energy and digital is a basic human right. We empower all to do more with less, ensuring Life Is On everywhere, for everyone, at every moment. We provide energy and automation digital solutions for efficiency and sustainability.