Looking for a rewarding career with global impact? Then consider Accenture's rapidly expanding Capability Network with approximately 3,000 Management Consulting and Strategy professionals based in a network of prominent locations around the world.

Capability Network Professionals….
Love the variety and excitement of moving from project to project
Thrive in a fast-paced, inclusive environment with countless opportunities to learn and grow
Collaborate with diverse organizations on groundbreaking projects
Enjoy the camaraderie of working together towards a common goal and forming lasting friendships
If this sounds like the right team for you, we invite you to read on - and visit kariera.accenture.com/CN.
Meet the Financial Services Team

As a Financial Services professional in the Capability Network, you'll work with key industry players in the Banking, Capital Markets, Insurance, and Risk Management sectors around the world. You'll be at the heart of a dynamic fast-paced environment of challenge, growth and continuous learning in one of the most sought after industries. You'll help our clients keep up with fast changing regulations and innovations and bring them the industry-leading best practices, technologies and strategies in everything from credit and payments - to regulatory compliance, robotics, artificial intelligence - and the emerging blockchain technology.
WHAT WILL YOU DO?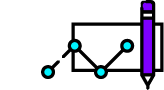 Although no two days at Accenture are the same, as a Guidewire Solution Engineer in our Financial Services Practice, a typical day might include
Working in projects that address the latest global challenges of the insurance world
Designing Guidewire insurance platform solutions in areas of sales, underwriting, policy, billing, claims.
Driving inception and implementation phases in Guidewire Suite projects.
Working across a dynamic, international team where English is the common language
Traveling globally to work with prestigious clients and deliver large-scale transformational change.
WHAT WE ARE LOOKING FOR?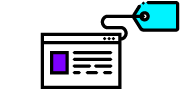 What we are looking for?

Basic Qualifications

Minimum bachelor's degree

Minimum of 3 years of relevant Financial Services industry or consulting experience, preferably in the following Insurance project roles:
Technical Lead
Functional or Technical Analyst,
IT Architect,
Project Manager

Relevant experience in Non-Life Insurance – in one or more of the following areas:
Guidewire Suite Applications
IT systems implementation
Systems integration / Data migration
Digital solutions, Artificial Intelligence, Robotics
Certification in at least one of Guidewire applications.
Your Winning Qualities
Natural leader; easily establishes relationships with clients and colleagues
Team Player; enjoys the intellectual stimulation of collaborating with colleagues around the world
Determined; appreciates a challenge and overcoming obstacles to achieve results
Digitally savvy; continuous learner
Strong communicator; fluency in English is required, additional language capabilities are highly advantageous
Willing to travel and work at international client sites
Open-minded and optimistic individual with good time management skills
Able to manage time and multiple commitments/projects simultaneously
OUR COMMITMENT TO YOU – You Will Enjoy
Transparent career path designed for rapid career progression
Supportive culture that is serious about training, coaching and continuous learning
Global network where only state-of-the-art tools and technologies will do
Bighearted environment with opportunities to give back to our local communities
Working Conditions
Headquarter: Warsaw as primary place of work.
Willing and ability to work at client's locations mostly across Europe, but also other locations, for short or long term.
Willing to travel min. 50% (annual) of time and could be more. Travel is required - typically full-time weekly schedule Monday to Friday on client location abroad with fly-backs for a weekend to home location (Poland). Flexible - Remote work could be an option, depending on the assignment and project arrangement.
OUR COMMITMENT TO YOU: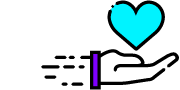 Permanent employment contract
Opportunity to gain new Guidewire skills and certificates
Attractive benefits package
Fly-backs for a weekend from abroad project to home location (Poland)
Challenging job in a professional and multinational environment
Opportunity to gain skills, knowledge and experience, together with highly marketable specialists
Opportunity to work with Global TOP Clients on large projects
Dynamic, international working environment
If this sounds like the ideal role, career and company for you, please contact us as soon as possible.
Apply
ONLINE
. If you choose email include the Position Title in the subject of the email, attach CV in English and motivation letter.
Please be advised that only selected candidates will be contacted.

When applying please enclose the below statement:

"I hereby express my consent to process my personal data included in my job offer by Accenture Sp. z o.o. or any other entity of the Accenture group for recruitment purposes and once the recruitment process is closed, I agree that Accenture Sp. z o.o. with its registered seat in Warsaw, 00-121, ul. Sienna 39 or any other entity of Accenture group places and processes my personal data in its database. I also express my consent to sending my personal data to third parties within the Accenture group pursuant to the Personal Data Protection Act of 29th August 1997 (Journal of Laws of 2002, No. 101, position 926 as amended). I submit the data voluntarily. I have been informed about the right of access to the content of my data and about the possibility of correcting them."

Candidates who are currently employed by a client of Accenture or an affiliated Accenture business may not be eligible for consideration.

Accenture does not discriminate employment candidates on the basis of race, religion, color, sex, age, disability, national origin, political beliefs, trade union membership, ethnicity, denomination, sexual orientation or any other basis impermissible under Polish law.