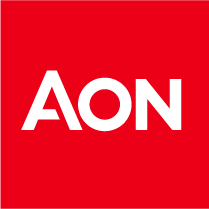 Hybrid Project Manager & Business Analyst
Hybrid Project Manager & Business Analyst
Krakow, Poland
Operations and Tech Services
Aon Sp. z o.o.
Are you willing to develop yourself in a varied role encompassing both Project Management and Business Analysis skills? We're currently recruiting a Project Manager / Business Analyst to join our EMEA Program Delivery Office. This is an important hybrid role that supports strategic execution and maximises business value through the delivery of projects which align to Aon's business goals and strategies.

Aon is in the business of better decisions
At Aon, we shape decisions for the better to protect and enrich the lives of people around the world.
As an organization, we are united through trust as one inclusive, diverse team, and we are passionate about helping our colleagues and clients succeed.

What the day will look like
The successful individual will be required to lead, drive and support projects and changes within the EMEA region, working on a wide range of programs and projects (of varying sizes).
Projects will be operational in nature such as TOM design and execution, delivering on our digital strategy, products and proposition projects and change management activities.
In this role, You will work closely with the Head of EMEA Program Delivery Office, Head of EMEA Strategy and Implementation, EMEA COO, IT, global and regional counterparts, global and EMEA governance representatives, steering committees, as well as commercial functions.
You'll also be a Trusted Advisor to the business, help drive the organization's strategic agenda and assist in developing business needs into propositions so experience influencing and working with Senior Executives is key!

Project Management
Manage all programs and projects from conceptualisation / business case / inception, delivery (implementation and deployment) to closure (PIR). Supporting across the lifecycle of project delivery and benefits realisation.

Definition – clearly define project scope, deliverables and timelines which achieve the strategic outcomes.

Planning – develop and manage clear program or project plans.

Creation of detailed budgets, business cases, resource, and benefit realisation plans

Drive the projects to completion, including re-planning and finding alternative approaches to overcome obstacles to project progress.

Stakeholder Management - identify and develop trusted advisor collaborations with partners and sponsors.

Building cohesive and effective cross-functional teams to ensure effective and efficient implementation of projects and programs.

Reporting: ensuring timely and consistent communication to stakeholders on progress, impacts and changes associated with management of the portfolio.

Provide quality assurance ensuring that initiatives are being well managed and adhering to appropriate standards and good practice.

Participating in program and project reviews to ensure quality in deliveries and identify any issues requiring remedial action.

Identification and management of risks, issues and dependencies affecting the project as well as execution of mitigating actions.

Application of consistent quality standards in own work and monitoring and oversight of activities.
Business Analysis
Working within projects to manage the end-to-end requirements process from definition, traceability and change control ensuring full range of business need is captured.

Documents target operating model design, changes and implementations.

Process management, including identification of improvements and modelling future state processes.

Consults with local teams as needed to improve quality of processes and receive feedback on what could be better.

Develops and delivers required training to support the deployment of approved processes and operational best practices.

Carry out gap analysis identifying full changes required to reach target state.

Co-ordination of test activities, across EMEA including translation to business terms. Defect management.

Transition of projects to BAU with suitable training support, procedure documentation etc.

Responsible for developing knowledge of Benefits Administration processes and sharing strategic and operational vision with EMEA teams.

Skills and experience that will lead to success
Degree level or equivalent experience demonstrated

Experience within a similar role with evidence of successful delivery of business change outcomes and with a focus on process reengineering.

Strong communication skill (verbal and written) with Senior Stakeholders groups.

Experience in working as a liaison between technical and business areas.

Ability to manage projects under waterfall or agile methodologies.

Strong interpersonal skills to support team building across multiple locations, in a virtual environment.

Able to manage multiple priorities concurrently and handle pressure situations effectively and professionally.

Design and management and delivery of project methodology, framework and advice.

Proficient knowledge with MS Office tools i.e., Word, Excel, Project, Visio and PowerPoint.

How we support our colleagues
In addition to our comprehensive benefits package, we encourage a diverse workforce. Plus, our agile, inclusive environment allows you to manage your wellbeing and work/life balance, ensuring you can be your best self at Aon. Furthermore, all colleagues enjoy two "Global Wellbeing Days" each year, encouraging you to take time to focus on yourself. We offer a variety of working style solutions, but we also recognise that flexibility goes beyond just the place of work... and we are all for it. We call this Smart Working!
Our continuous learning culture inspires and equips you to learn, share and grow, helping you achieve your fullest potential. As a result, at Aon, you are more connected, more relevant, and more valued.
Aon values an innovative, diverse workplace where all colleagues feel empowered to be their authentic selves. Aon is proud to be an equal opportunity workplace.