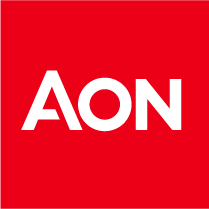 Voice Engineer
Voice Engineer
Krakow, Poland
Technology Support
Aon Sp. z o.o.
The role will provide business hours support for the EMEA region. Team works based on follow the sun model.
This role will work with the business leads to provide expertise and advice relating to the current Voice Technologies and operational support model, Dial Plans, ancillary services, and to work with them to define the appropriate next steps for their operational Voice and Contact Centre solutions. A strong relationship with key business leads in the Aon CSM, CRE Portfolio, Call Centre, etc. areas will be essential to the success of this role. Shared knowledge in relation to organizational change will allow considered planning to be undertaken to reduce any potential impacts to the businesses Voice services.
Aon is in the business of better decisions
At Aon, we shape decisions for the better to protect and enrich the lives of people around the world.
As an organization, we are united through trust as one inclusive, diverse team, and we are passionate about helping our colleagues and clients succeed.
What the day will look like
Specific responsibilities may include, but are not limited to:
Support WebEx Teams and Meetings
Support MS Teams and Meetings
Forming strong customer relationships through local regional knowledge and expertise and acting as a trusted advisor to Aon business Leads responsible for Voice services and solutions
Attend and provide SME input to monthly Service Reviews, Technical Reviews and schedule interaction with Vendor Service Managers and Account Managers to discuss any proactive management improvements that could be made to assist the operational teams deliver in BAU
To seek opportunities for service improvement, cost reduction and working with the delivering Partners, Voice Service Team Leader, Communications and Collaboration Lead to plan towards enhanced assurance and optimization of the Voice managed services
Provide a validation and approval function within Aon Change Advisory Boards for Changes that have the ability to impact any managed Voice solution
Provide superior customer service to internal and external customers by being the subject matter expert for Voice technologies
Be a key escalation point and SME for complex business process Problems being experienced and managed by the Voice Operations Team
Meet regularly with the Communications and Collaboration Global Lead to discuss proactive management exceptions, Risks and issues under management
Responsibility for assessing Avaya releases and deciding their applicability to Aon (Release Management), ensuring the Service and all Components have sufficient capacity (Capacity Management), ensuring Vendors maintain detailed inventory of the Voice Services they are managing (Asset & Configuration Management), ensure all Changes to the environment are reviewed and approved to minimize any impact to the Voice managed services (Change Management).
Work with internal customers and third-party vendors to support, maintain, and optimize processes and call routing used in Call Centre environment. These include but are not limited to Call Recording, Workforce Optimization, and reporting applications
Skills and experience that will lead to success
At least 3 years of experience supporting enterprise Call Centers
Understanding and implementation of an Enterprise wide Dial Plan, call routing best practices, skills-based routing, PBX components and functions, call detail reporting, call recording systems and workforce management systems is mandatory requirement of this role
Excellent written and oral English language skills essential
At least 5 years of experience in supporting Cisco UCCaaS environment, WebEx Teams and Meeting environment
Experience in supporting MS teams and Meeting environment
An excellent communicator at all levels and an ability to build strong and trusting relationships
Ability to manage organizational Change, maintain positivity and implement changes where required
Relevant experience in testing, and troubleshooting telephony systems and integrated applications
Good working knowledge of VoIP technologies
Experience with data networking; VoIP & Quality of Service; H.323 & SIP endpoints; DHCP; CTI; capacity planning
Familiarity with unified communications and mobility products and strategies
Experience of working within a multi-vendor environment, within the context of a global environment
Operational knowledge of voice collaboration systems and software covering office telephony and contact center functionalities
Self-motivated, determined and able to work with a degree of autonomy
Ability to work effectively under pressure
Ability to communicate with all levels of management
Able to work in a team, good inter-personal skills, excellent team player
How we support our colleagues
In addition to our comprehensive benefits package, we encourage a diverse workforce. Plus, our agile, inclusive environment allows you to manage your wellbeing and work/life balance, ensuring you can be your best self at Aon. Furthermore, all colleagues enjoy two "Global Wellbeing Days" each year, encouraging you to take time to focus on yourself. We offer a variety of working style solutions, but we also recognise that flexibility goes beyond just the place of work... and we are all for it. We call this Smart Working!
Our continuous learning culture inspires and equips you to learn, share and grow, helping you achieve your fullest potential. As a result, at Aon, you are more connected, more relevant, and more valued.
We provide individuals with disabilities reasonable accommodations to participate in the job application or interview process, to perform essential job functions, and to receive other benefits and privileges of employment in accordance with applicable law. Please contact us to request an accommodation on ReasonableAdjustments@Aon.com
Aon values an innovative, diverse workplace where all colleagues feel empowered to be their authentic selves. Aon is proud to be an equal opportunity workplace.