Command Centre Data Scientist
Who are we looking for?
Qualifications
Professional experience of working with different data sources, creating models & data relations using for example Power BI (Power Pivot, Power Query) and DAX language
Understanding database structure and common queries and functionalities (Azure SQL Database, Microsoft SQL Server)
Practical experience of SharePoint platform (2013/2016/2019/Office 365)
Proven track of implementing improvements based on VBA or RPA solutions (nice to have)
Knowledge of cloud solutions as Azure environment and its components would be a strong asset
Fluent in English and excellent communication skills
Ability to clearly communicate technical details to business
Demonstrating structured analytical approach, attention to detail and organizational skills
Knowledge of statistics, assessing quality of data, removing corrupted data, determine meaning of data, analysing trends,
Excellent data visualization skills. Presenting data in easy to understand and straight-forward way
Work independently and also as part of a team to design and develop solutions
Background or Knowlegde of HR processes would be an asset
What will you do?
Job Responsibilities
Building data reporting and analytics function and processes for DEO engagement
Building reports and dashboards including use of relevant BI tools (Power BI)
Exploring and integrating data from various sources (SAP, Ticketing tool, Knowledge Management) including data obtained from customers
Building data models, finding patterns, relationships and identifying trends
Develop high performing solutions and complex calculations, perform data and operational analysis.
Work with relevant parties to address service quality issues and any variances in actual performance against agreed SLAs / KPIs
Streamline data collection process, reduce manual intervention and leverage technology
Collect and collate data according to standard data definitions from multiple sources, identifying and resolving data gaps and inconsistencies
Deliver ad-hoc data requests and insights, in a transparent, prioritized and efficient way, seeking standardization in line with guidelines and frameworks
Support the delivery teams of continuous improvement initiatives, together with key stakeholders
Proactively identifying and develop solutions, suggest process standardisation / opportunities for automation
Who will you be working with?
We are looking for professionals eager to engage actively in setting up an HR service for well-established UK & Ireland retail brand. This is an opportunity to drive impact through dynamic Digital Employee Operations, with scope covering Vacancy & Onboarding management, Employee Administration, Payroll and Rewards processes.We invite you to be a part of global team valuing collaboration, diversity, quality and fun, taking on this new exciting challenge, including the transition of HR processes into Kraków Delivery Center.
Join us and use your skills to make a difference.
What we offer?
Atmosphere
Working with great people and in legendary atmosphere
No formal dress code
Annual family picnics
Unforgettable integrational events
Employee volunteering opportunities and interesting CSR projects
We value and respect diversity in terms of gender, nationality, roles, age, interests
Internal celebration initiatives: Children's Day, St. Nicholas Day and many more
Supporting employees' hobbies: Business Run, e-sport games, basketball, volleyball
Development
Development in expert or leader competencies
Broad training offer with possible co-funding
Access to MIT Sloan Management Review Polska knowledge base
Introduction plan for new employees and Buddy Initiative
A wide range of instructor-led and e-learning trainings
Co-financing for post-graduate studies and courses
Many companies under one roof / internal headhunters
Internal development events: conferences, meetings, communities
Education First platform for learning English online
Benefits
Contract of employment for an indefinite period
Bonuses, including those for new employees recommendation
Additional life insurance
Access to MyAudiobooks - Entertainment and personal growth in audio version
Attractive package of extra benefits of your choosing (fitness, gym, cinema, etc.)
Disability inclusion, assistive technologies, reasonable accommodations
Private medical care for you and your family
Bicycle parking and carpooling options
Free coffee, water, milk and wide range of teas
Anti-smog plants in offices
Car leasing
About us
Capgemini
is a global leader in consulting, technology services and digital transformation. Capgemini Poland's Business Services unit is at the forefront of innovation in areas such as HR Services, Finance & Accounting, Supply Chain, Intelligent Automation and Business Transformation. Our international team features people from 60 different nationalities, and we work on exciting, multi-lingual projects with some of the world's leading brands.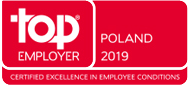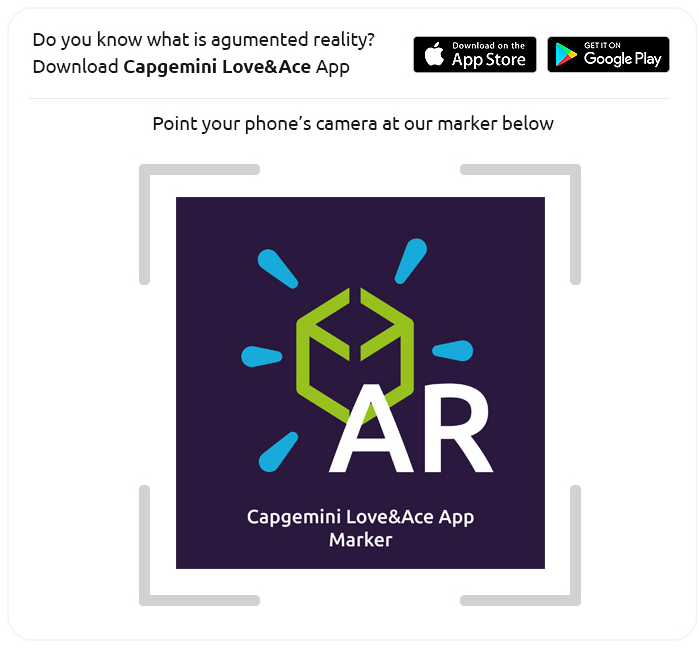 www.capgemini.com/pl-pl/marker