Procurement Operations Team Leader
Warszawa
Do you dream of working in a company that is driven by a meaningful purpose? An inclusive company that empowers you to do your best and be innovative?
We are currently seeking for a self-driven Procurement Operations Team Leader with a passion for procurement to join our team. Will perform sanity checks on requests, will assure the procurement policies are followed and will investigate blocked invoices. Will also serve as a point of contact for a given category or country and will provide suggestions on catalog creation. Will act as a Functional Team Leader supporting the Procurement Operations Manager by training new analysts, supporting a group of analysts on escalations and balancing their workload when needed to ensure no business disruptions. Finally, will participate also as Key User on the Coupa deployment for a specific country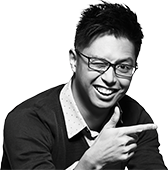 What will you do:
Facilitate the eProc Systems and Tools for Purchase Order Management utilizing company software.
Adhere to, educate and enforce eProc tool usage and all corporate Purchasing policies with User groups.
Perform sanity check on purchases and amends if necessary.
Request clarification to the requestor.
Triage the purchases classifying them for tail management, sourcing buyer involvement or approving them.
Propose catalog creation when opportunities arise.
Point of contact for a given plant, site or country to clarify/solve purchase-to-pay process issues.
Select the vendor when the purchase doesn't require the buyer involvement.
Communicate Best Practices to the user groups.
Perform quality control check on all special orders to ensure quality of PR, drive spend toward strategic and preferred suppliers and engage with sourcing team as needed when quoting and sourcing needs are present.
Provide input to supplier business reviews when prompted to ensure full end to end supplier performance is included in overall business review.
Proactively monitor blanket PO performance for scope of work and hold stakeholders accountable to ensure decisions are made in advance to avoid blocked invoices at the end.
Investigate blocked invoices for legacy POs and new eProc POs.
Reach out to requestor, approver or vendor to fix a disputed invoice and follow up on agreed actions.
Work jointly with AP to issue credit/debit notes when needed.
Identify root cause for disputed invoices and inform Requestors / Approvers / Supplier Enablement / AP to take further actions to prevent blocked invoices.
Participate on recruitment activities for new talent.
Train new analysts and guide them through the P2P processes and tools.
Support a group of analysts as a first point of escalation to solve doubts or problems for invoice dispute resolution.
Proactively balance workload for their scope of analysts, identifying opportunities and discussing them with the Procurement Operations Manager for further action.
Review KPIs for their scope of analysts and provide performance feedback along with the Procurement Operations Manager.
Participate actively on the performance management revisions for their scope of analysts.
Act as subject matter expert for the P2P process for a given country or commodity.
Support the P2P transformation as needed as Key User by testing and training.
What will help you to be successful in this role:
Fluency on English (verbal and written).
Associate's or bachelor's degree in Supply Chain, Logistics, Business or Engineering.
3-year experience on Supply Chain Management, Procurement or Customer Service combined with team management skills
Proficiency on Excel use.
Process oriented, with disciplined process management skills.
Preferred experience with e-Procurement tools (SRM, COUPA, ARIBA, SAP, ORACLE).
Self-initiative and aptitude for process improvement.
Strong training facilitation and coaching skills for the user group.
Proven experience working under pressure.
If you would like to have:
Exciting job in an international company, which is leading the Digital Transformation of Energy Management and Automation, with significant market share
Collaboration with cross-region teams, work in a diverse and supportive team of professionals
Induction training - that will help you to smoothly find yourself in our company
Special trainings tailored to your needs and career goals
Wide choice of benefits (sports card, lunch vouchers, medical care, life & group insurance, holidays & languages subsidiary
… Share your CV with us.
Benefits we offer:
Social
Fund
Life
Insurance
Medical
care
Yearly
bonus
Christmas
bonus and
recognition
awards
At
Schneider Electric,
we believe access to energy and digital is a basic human right. We empower all to do more with less, ensuring Life Is On everywhere, for everyone, at every moment. We provide energy and automation digital solutions for efficiency and sustainability.